Z09 APARTMENT
renovation of an apartment in a housing complex
NEO PSYCHIKO, ATTICA
---
Property Surface:
186,00 sq.m.
Construction:
2018-2019
Study:
2018
Type: Residential
---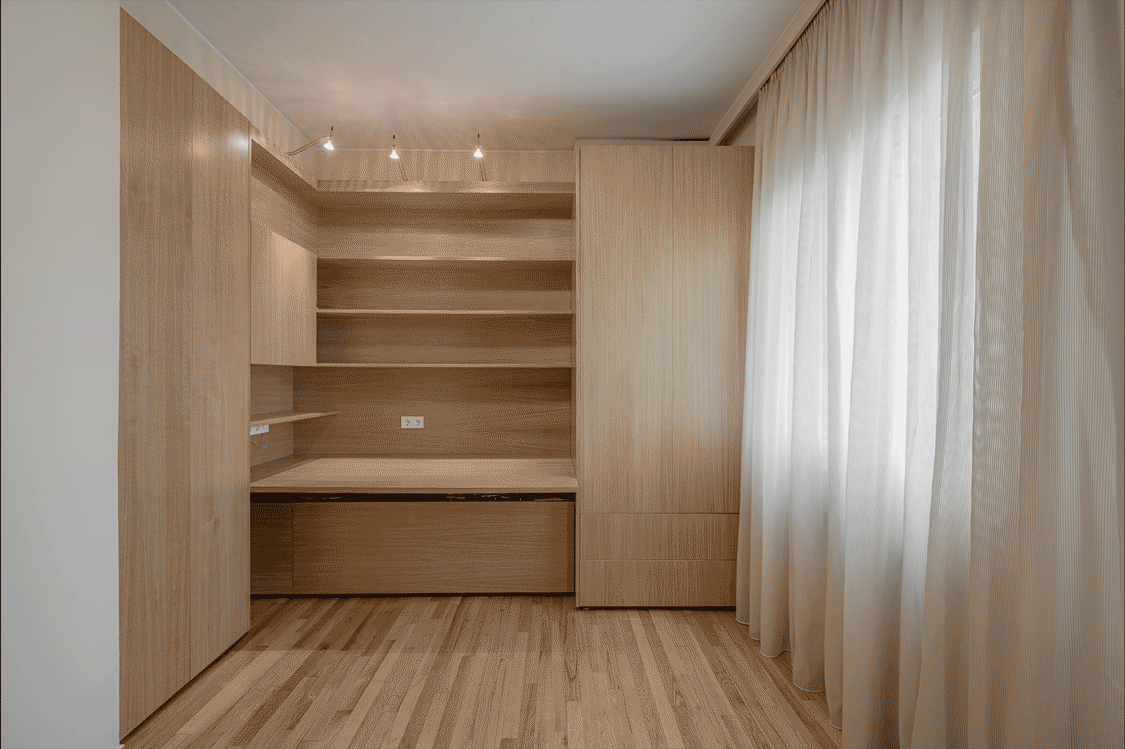 The renovation of the apartment was based on interventions on specific areas retaining the general layout. It is an apartment in a building of '70s. Keeping in mind, to preserve and enhance the aesthetics of the era, but on the same time modernize functions and spaces, to align with contemporary comfort and need.
The original wooden floor, was conserved, and was the key element around which the design work was elaborated. Palette color, choice of material and lighting are coordinated to the ergonomic carpentry design. Natural oak wood is used to the kitchen cabinets and false ceiling, the bedroom wardrobes and the customized furniture of the office room. Tropical wenge is used to the WC, for the false ceiling structure with integrated diffuse lighting and the vanity top receiving a vessel sink.
Special and technical interventions were also carried out on the balconies of the apartment for the proper and effective treatment of the occurring chronic moisture problems. On the large balconies (in length and width), contemporary storm water drainage techniques were adopted with the system of elegant linear floor grate specially designed to better collect the water and channel it to the existing drain pipingsystem of the building providing an continuous surface on outdoor floors.
---